SUMMERGREETINGS & AGILITY
2013-08-14
« Tillbaka
Some more summerphotos has arrived! This time greetings from Safirs lovely brother "Saros"
(Seuch Sevch Ghali Golden Bontell) from our B-litter, Asla x Luku
Thank you for the lovely pictures Karin:)
I have also recieved some lovely summerphotos of sweet "Keniya"
(Ghali For I`M Flavour) from our F-litter, Safir x Lloyd
Thank you for the lovely pictures Ida:)

I am taking the opportunity to ask all of you Ghali dogowners for summerphotos of your dogs!

I have also some mixed pictures from our visit at the dogpark!
Just scroll down to see more updates!
And new updates about Xavi and his trip to Singapore with his family.
Seuch Sevch Ghali Golden Bontell"Saros"
Just click on the pictures to view a larger version of the image
Scroll down for more updates!
Ghali For I`M Flavour"Keniya"
Moving from Belgium to Singapore!
"Xavi" Ghali Excellent Redgent flew to Singapore yesterday!
Sweet Xavi is from our E-litter, Awena x Wilson
I am very grateful for all the updates I am getting from Xavi´s owners.Thank you dear Anne:)!
I received this message below on my facebook, from Xavis mum. (Only in Swedish)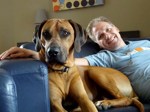 Hej!

Som ni alla (kanske) redan vet ska jag flytta till Singapore med min familj på tisdag

Min husse har fått en ny tjänst där och efter många samtal, resurch, besök i Singapore, fler samtal, vaccinationer, extra stämplar i passet, kontakt med pet-relocation företag, en massa googlande, fler stämplar, besök hos federal vet in Belgium och några samtal till bestämde matte och husse att Singapore kommer att bli vårt nya hemland för ett tag.

Jag flyger ut lunchtid på tisdag i ett cargo plan, non-stop Bryssel-Singapore. Det finns inga passagerare plan (direkt) för den sträckan och med mellanlandning skulle det bli för långt för mig... Jag kan visserligen hålla mig lätt i 12-13 timmar, men sen´kan det nog bli liiite tufft Matte husse och mina "bröder" flyger Bryssel-Helsingfors-Singapore samma dag.

Väl i Singapore är det någon från Pet-relocation företaget som väntar på mig och kör ut mig till ett fint "all-inclusive resort" -ställe för nykomna hundar och ....katter Det kallas visst också för karantän (har jag hört) och tydligen har de precis ändrat det från 30 dagar till 10 dagar. När matte & husse fick reda på det blev de väldigt glada !!

Där kommer jag i alla fall att få vila upp mig efter den långa resan och aklimatisera mig till värmen ( pff... jag är ju afrikan, så det borde väl gå snabbt). Dessutom ser jag fram emot att få dagliga besök från min familj. Undrar om jag kommer att få nya leksaker?!?

Oroa er inte för mig, jag är glad att jag får vara med min familj och det är tur att jag har rest så mycket - åkt bil, kabinbana, bott på hotell, åkt buss... och tack vare era fina gener så tar jag allt med ro, hetsar sällan upp mig i onödan...

Håll ett öga på FB, matte kommer att lägga upp bilder på oss och jag ser fram emot att fortsätta kolla på era bilder och uppdateringar!

voff, voff // Xavi & co
Chimme and Tolouse training some agility at the dogpark
Practising agility with Tolouse:) like go through the tunnel which she did without any problems. She was also brave enough to go through the sacktunnel herself:)
She also tried walking slalom, the balance bridge and of course playtime:)!
Chimme have done this before and he loves it!