GREAT SHOW RESULTS FROM THE WEEKEND!
2014-11-18
« Tillbaka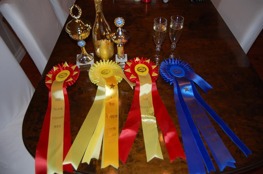 The father to our F-litter lovely Lloyd
brought home The Norwegian Winner 2014 title and BIG 3 &
The Nordic Winner 2014 title and BIG 2!
He also managed to become Top Winning Ridgeback in Norway 2014, for the second year in a row.
He simply is Shavano's Look out for Lloyd.
Huge congratulations to breeder and owner:)!
Scroll down for more updates