GHALI FOR I`M FARIKA"TOLOUSE"!
2016-01-20
« Tillbaka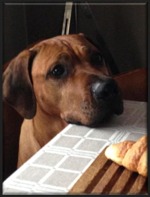 Nowdays I mostly take and put up pictures of our breeding. So felt it was time to update my own dogs.
Some weeks ago I had a photosession of my girls:)
First out is our youngster Tolouse ♥

But keep on emailing me pictures of your dogs, always makes me happy:) Ida sent us an email with some new pictures of Tolouse lovely sister Keniya, Thanks! they will be up here soon.

We also have had the priviligue to have had Asla x Argos son (Awena´s brother)
Ch Ghali Akili af Argos"Primus" here for more than two weeks:) a true gentleman who melted into our pack as if he had always lived with us .
Both two and four-legged love him ♥ and he is missed by us all.