SHOW RESULTS FROM OUR RELATIVES!
2016-09-05
« Tillbaka
Here are some fab results from our relatives at the Dog Shows in Sweden, Denmark and Norway!
Ghali Excellent Misty"Esther" born in our E-litter, Awena x Wilson.
Her daughter sweet "Nala" Wenzake Love Joy Diva entered Intermediate class
and received Excellent x 2, placed 2nd Best Bitch the first day and 3rd Best Bitch day two:)
Big congrats to breeders and owners!!!!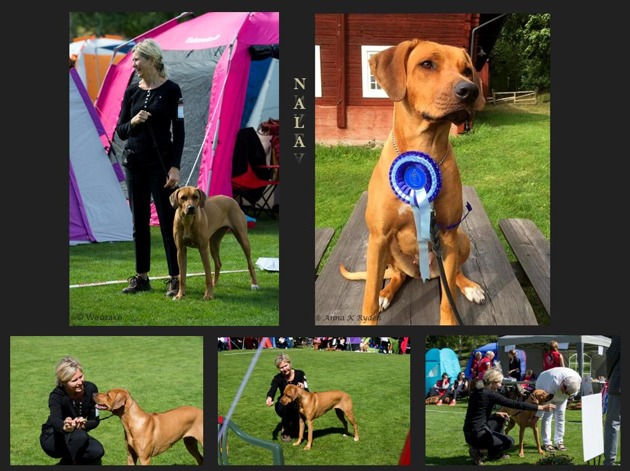 C.I.B NORDUCH KBHV-13 Ghali Grand Caspian born in our C-liter, Awena x Lex
His sweet daughter"Dunja" A´likabeauty´s Etana of Caspian had two of her daughters Adiva & Zuri entered a Dogshow in Denmark arranged by the Danish Rhodesian Ridgback Club.

Etanaridge´s Vanilla By Obelix".Zuri" won the Openclass with CQ and placed 2nd Best Bitch and managed a CC win in stiff competition!
Her sister Etanaridge´s Bonemine By Obelix" Adiva"
also did a good job getting a 1st prize (Excellent) but later not placed.
Big congrats to breeders and owners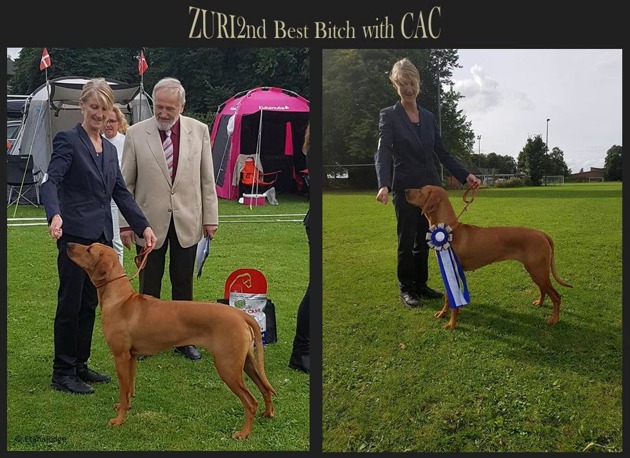 Seuch Dkuch Sevch Ghali Akili af Argos"Primus" born in our A-litter, Asla x Argos
His sweet daughter in Norway, Nuch Ridgedogs Delicious"Ready" daughter "Daia" Love at First Sight
2nd Best Bitch at the Nationale Dogshow in Drammen
Big congrats to breeders and owners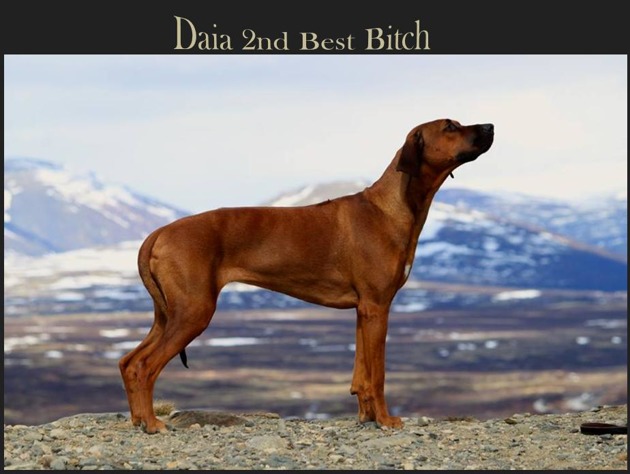 MINOS BISS VETERAN 2016!
Daddy to our D-litter, Asla x Minos. At the Swedish National Rhodesian Ridgeback Specialty Show 2016 – (BISS 2016) at Kungsängen, Sweden
Judge: Julie Bates (UK)
SE UCH FI UCH SE VCH LP1 SE VV-14 African Hunter's Amazing Baskervill CV (ROM)
Big congrats to breeders and owners